Curated public health stories for this week from my reading shelf for Week 44 of 2021.
I.
Great graphical abstract of how multi mitigation measures in a US public school system, pre-vaccination helps control COVID transmission
II.
Wealthy nations have received more than 16 times the amount of vaccines delivered to poor nations, according to Financial Times analysis published.
Source: https://www.ft.com/content/35a3d40a-f71f-4fca-893d-884fec5633d8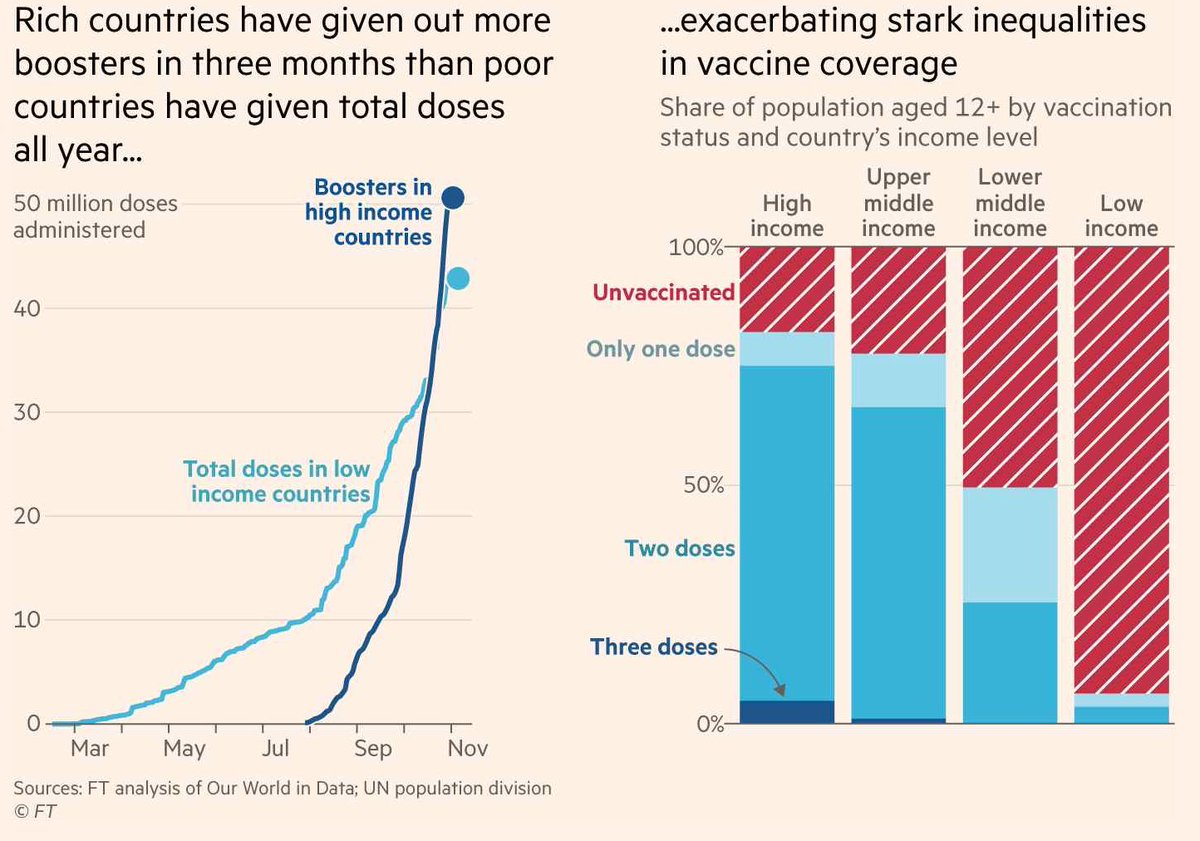 III.

An in-depth science review "The glut of COVID-19 vaccines is a myth: How we can — and must — remove barriers to vaccinating the world against COVID-19"
"Global vaccine needs are increasing because of boosters. The potential emergence of vaccine-resistant variants – which is more likely if we are slow to achieve vaccination coverage targets – could further increase vaccine needs by billions of doses. It has been nearly one year since the first COVID-19 vaccines were authorized for use. During this time, more people have died from COVID-19 than in the time before COVID-19 vaccines were available. Yet we have repeatedly squandered opportunities to better address supply shortages through technology transfer and the creation of additional production hubs. We must do better."
Disclaimer: Posts and opinions are my own and do not reflect the views of my employer.