Curated public health stories for this week from my reading shelf for Week 43 of 2021.
I.
This NY Times article titled " How Will We Live if Covid Is Here to Stay?" reminding us of a critical reality
II.
Navigating the world that COVID made: A Strategy for Revamping the Pandemic Research and
Development Preparedness and Response Ecosystem
III.

An essay from Dr. Peter Marks, creator of the Operation Warp Speed idea, writes an insightful essay on lessons learned during the pandemic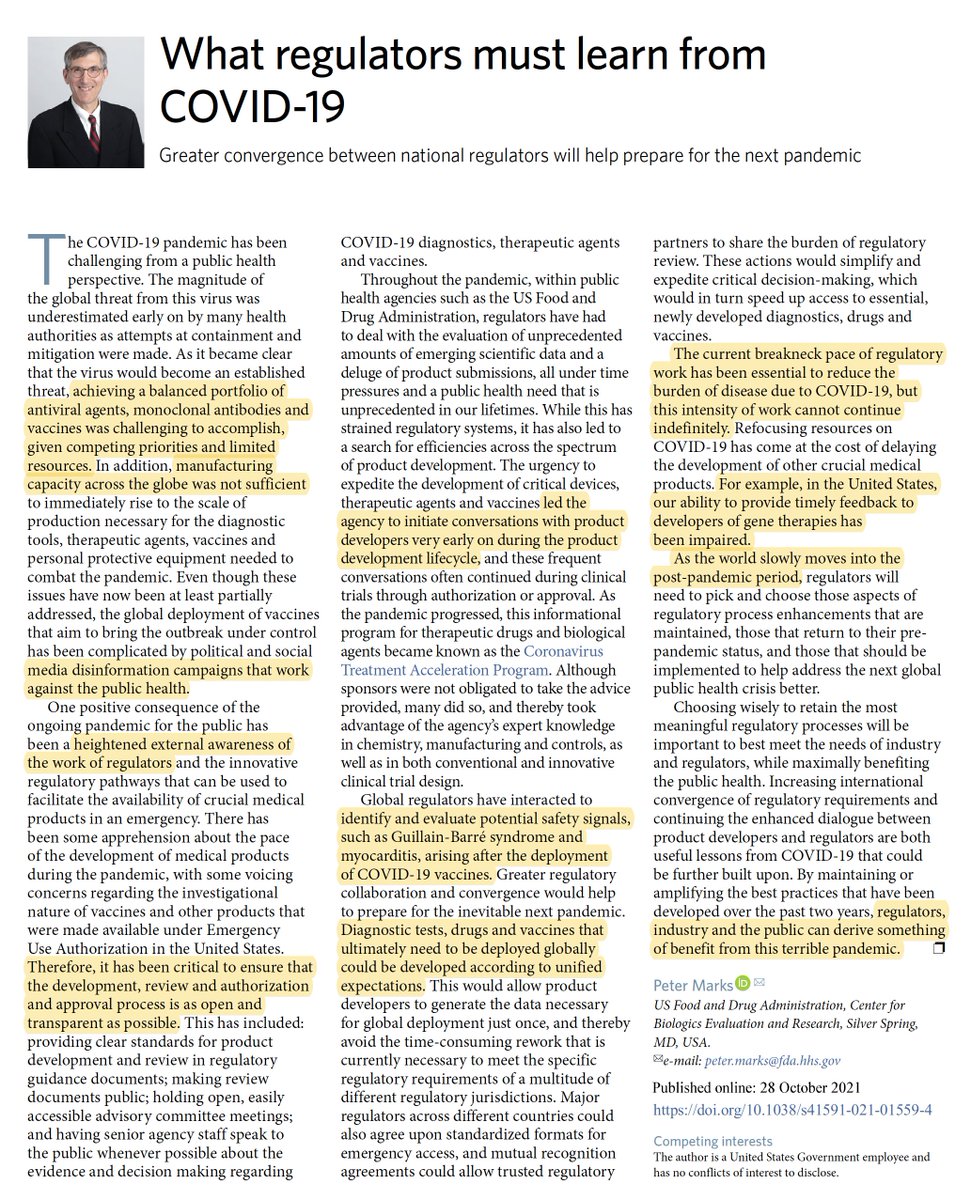 Disclaimer: Posts and opinions are my own and do not reflect the views of my employer.