Curated public health stories for this week from my reading shelf for Week 28 of 2021.
I.
A very good summary of important lessons learnt on long COVID — a must read communications brief
II.
"Two states. Two different paths in responding to covid-19. Together, they offer invaluable lessons about the road ahead for the nation — especially as infection rates creep up because of the delta variant."
Read Dr Ashish Jha's Op-Ed "Vermont's and South Dakota's covid infection rates are remarkably similar — but their outcomes are not"
III.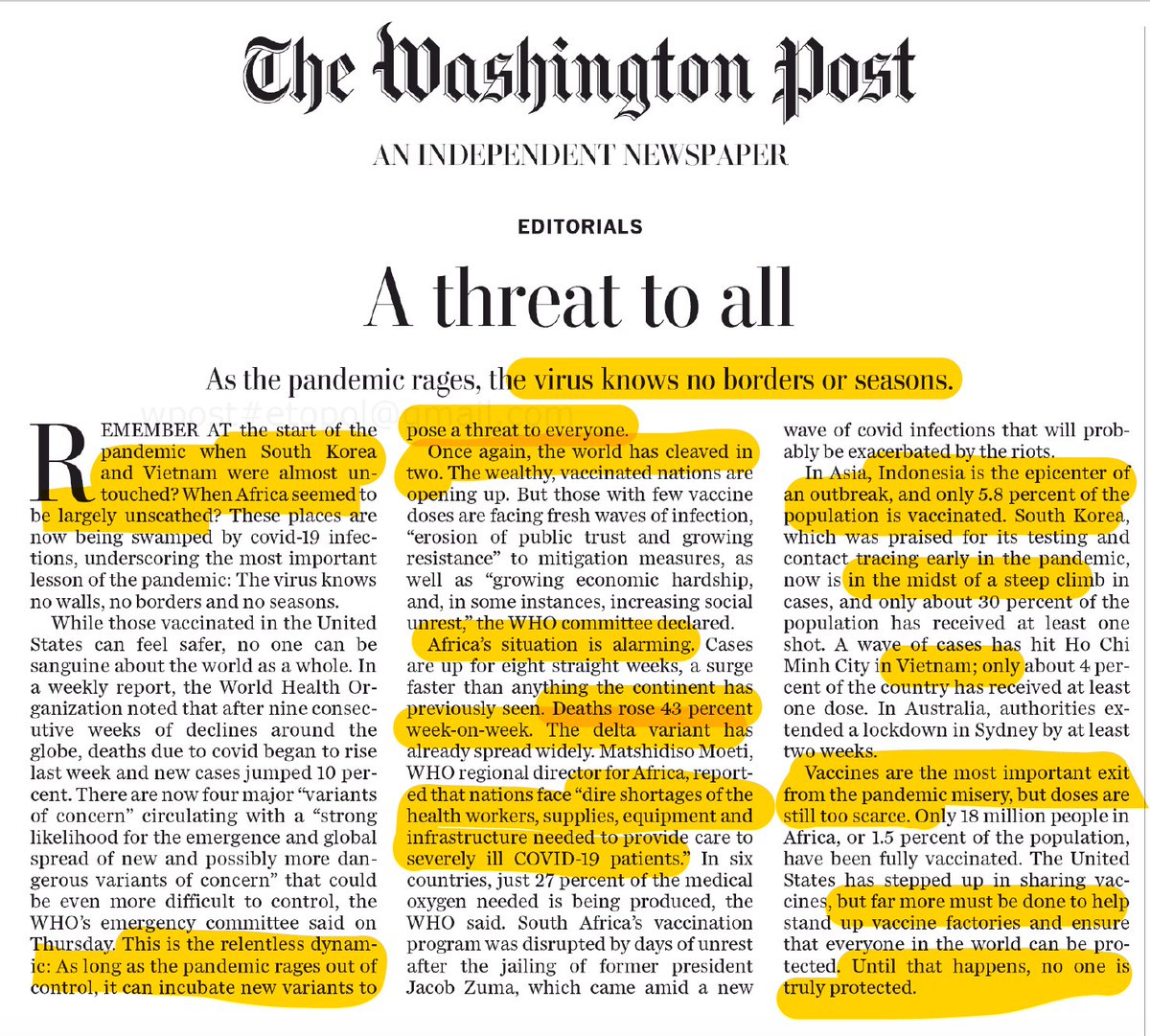 Disclaimer: Posts and opinions are my own and do not reflect the views of my employer.