Curated public health stories for this week from my reading shelf for Week 14 of 2021
I.
"It's a miracle. This is probably the single greatest biomedical triumph in history, a rabbit-out-of-a-hat story."

Dr Eric Topol
Read about the mystery of breakthrough COVID-19 infections here.
II.
CDC declares racism as a serious public health threat. More about it here.
III.

Variant proportions by state now available on CDC website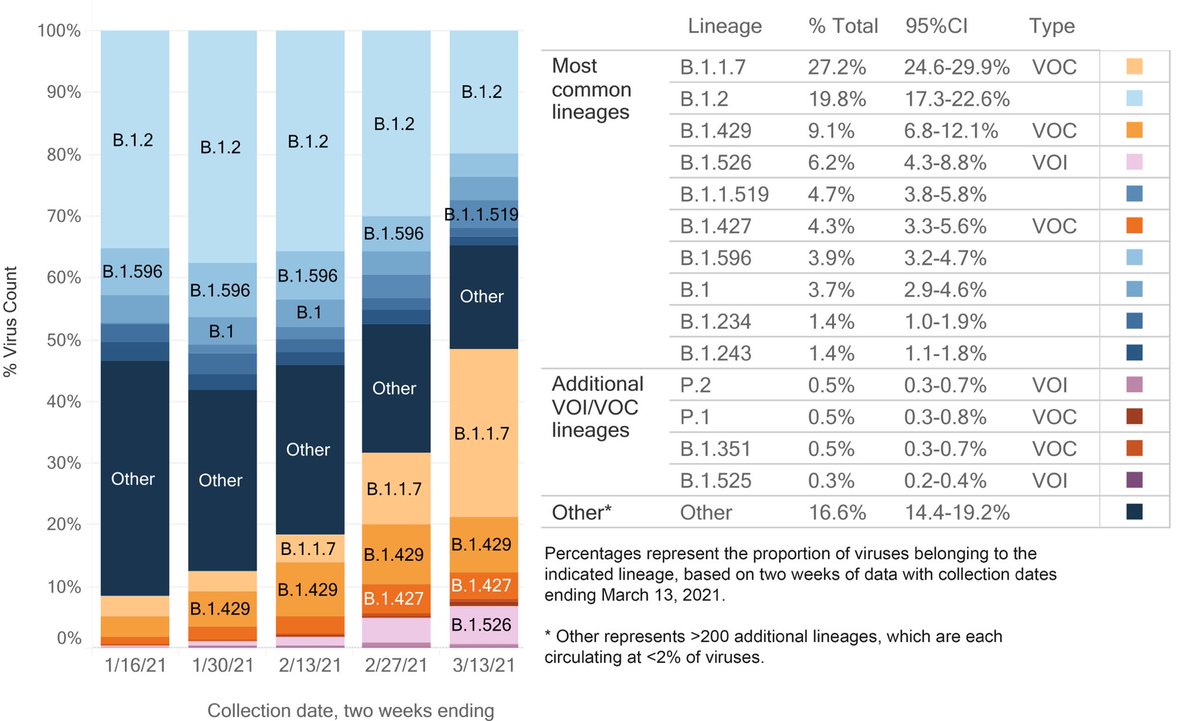 Disclaimer: Posts and opinions are my own and do not reflect the views of my employer.