Curated public health stories for this week from my reading shelf for Week 48 of 2021.
I.
Global vaccine inequity summarized by this FT article.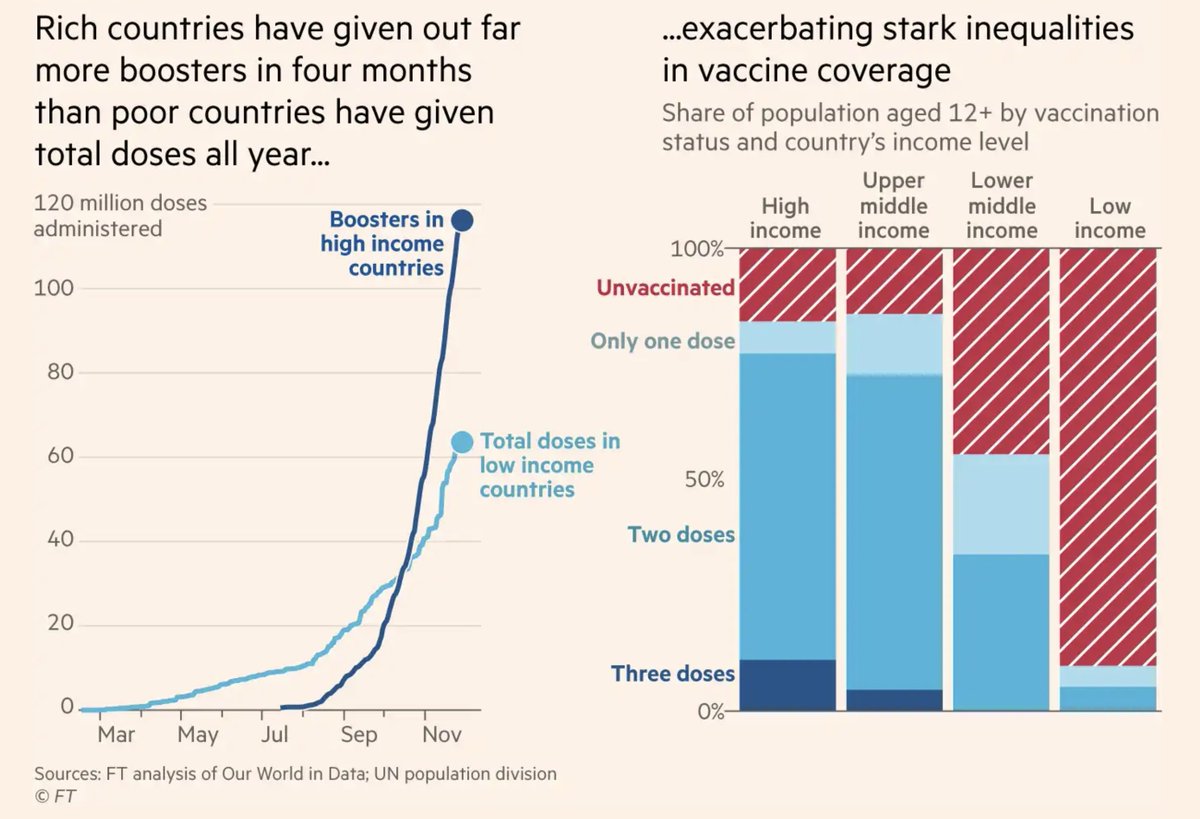 II.
Blind spots in US genomic surveillance hinders our ability in detecting variants sooner?
Read about it from here.
III.
"As Antiviral Pills Arrive, Can Testing Keep Up?" Read the NY Times article from here.
"Depending on how well officials address barriers to access, Dr. Bilinski said, the antiviral pills "have the ability to either reduce or reinforce the disparities that we've seen in severe Covid outcomes."
Disclaimer: Posts and opinions are my own and do not reflect the views of my employer.